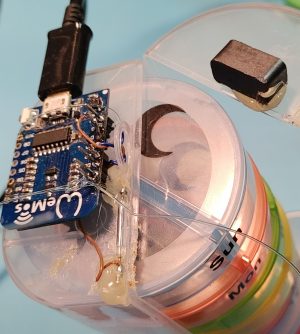 George gets a scolding from Alexa for not opening his pill box on time. Technologies include
A dollar store pill box,
ESP8266 micro-controller
PHP server page to receive message from ESP8266
Cron job to notice late opening and to send a scolding email and SMS
IF This Then That (IFTTT) to signal Alexa
Amazon Alexa Echo Show to further admonish George to open the damn pill box.
George's presentation .pdf is here
9:30-10a Cocktails & Conversation
10a Presentation
This is a Hybrid meeting (in-person and on Jitsi).
Small Boardroom @ Quality Foods, 27 Helmcken Rd #110 · View Royal
Join Us Online here: