February 10, 2018 9:30am
Q-College
Suite 303 771 Vernon Ave, Victoria, BC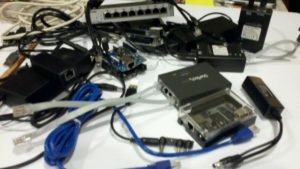 Discover the advantages of Power of Ethernet (PoE)! PoE is a technology that allows one to only run one cable to a distant device, just an ethernet cable. The distant device not only receives network connectivity, but also power from the single cable. This is good for small low power devices such as ESP8266 (embedded controller) boards.
https://vicpimakers.ca/wp-content/uploads/2018/01/2018Feb10poe.pdf