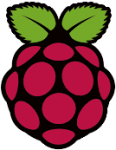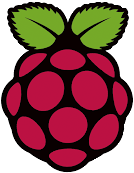 VicPiMakers will be supporting Projects in 2019. What are Projects? Deid's pond is a project, for example. If you have a project idea, bring it in and we'll see how we can help you complete your project.
George Bowden – Timed Lock
Heidi Bada – Intro – https://badadigitalmarketing.com/piprojects/
Ideas
Phillips Hue – timed dim/colour
Weather Sensors
Wearable Sensors in sport
Home Safety –
Flow sensor in toilet
Launchpad pro using python – Open Firmware project
Environmental Sensors – birdfeeder motion (wisecam), soil moisture
Pi version of "the clapper"
Eileen & Cody – Space Station Light & Sound – https://github.com/cozyhost/
Plan on lighting Neo Pixels
Peter Sprague – Packet Radio Satellite tracker
Portable, run in truck
Moved from Pi, to FreeBSD
Dan Willis – LED running as a Canadian flag flying
Weatherproof boxes outside
10:00am
Q-College, Suite 303 – 771 Vernon Ave, Victoria, BC
Contact projects at vicpimakers dot ca to share your project on our next Project Day.