Since 2012, millions of people have used a Raspberry Pi to gain their first experience of programming. Even in our affluent society, the cost of computer hardware is still a factor in everyone's project. A programmable computer is a luxury for many people, and every extra dollar decreases the chance that a project may be financially viable.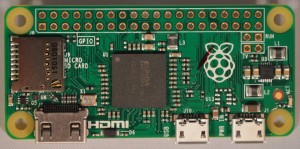 This is all about to change: the Raspberry Pi Foundation has announced the Raspberry Pi Zero, a full-fledged member of the Raspberry Pi family that costs only $5 (US), breaking the cost barrier in a spectacular manner. Raspberry Pi Zero features:
A Broadcom BCM2835 application processor
1GHz ARM11 core (40% faster than Raspberry Pi 1)
512MB of LPDDR2 SDRAM
A micro-SD card slot
A mini-HDMI socket for 1080p60 video output
Micro-USB sockets for data and power
An unpopulated 40-pin GPIO header
Identical pinout to Model A+/B+/2B
An unpopulated composite video header
The smallest Pi form factor: 65mm x 30mm x 5mm
Images of the new Pi can be viewed online.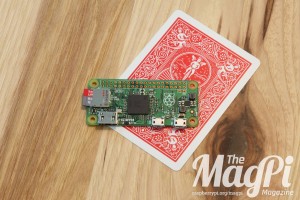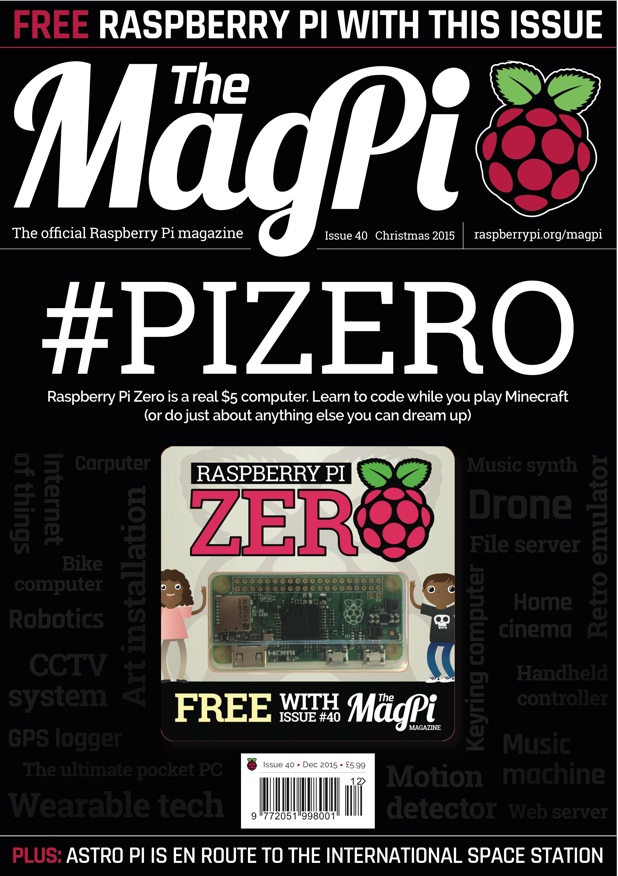 Even more spectacular: the Raspberry Pi Foundation is giving away a free Raspberry Pi Zero with each copy of the December issue of The MagPi, its flagship magazine. Subscribers will find a free Pi Zero on the front cover of their print magazine, which also can be downloaded and read free at https://www.raspberrypi.org/magpi/
Unfortunately, downloaded copies will not feature a free Pi Zero on each front cover. Technological limitations do not yet allow the transfer of physical computers. Maybe one day?